Justice League and Dave's Dating Justice
Dave is feeling melancholic about his dating life and is kind of bumming out and it is up to Joren to pick him up and convince him he is not a total loser in life. The boys get into the different aspects of dating, why nice guys lose, and how much of a sociopath Dave has to convert into in order to impress the ladies. Dave hands over control of his online dating profile to Joren and Connie so they can convert in into some semblance of attractiveness in what Dave can only assume is some kind of Dr. Frankenstein experiment using the cadavers of pick up artists.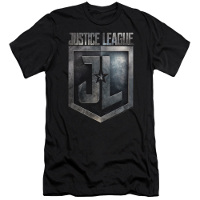 Dave also saw the new Justice League movie and was shocked out of his seat by it not totally sucking as both he and Joren expected based on the trailers thus far. He described the experience and spend an inordinate amount of time lauding Joss Whedon as the titular savior of this movie. it still sucked of course but just not as much as he expected.
The boys wrap up by discussing the new Netflix Punisher TV show with Jon Bernthal and how good it is. Dave likes it but has a few issues (surprise surprise. Does he just love anything?). They finish by discusseing Blade of the Immortal, the 100th(!!!) film by the Legendary Takashi Miike. He saw it a the local arthouse theater and loved it. Enjoy!