Description
Click here for all Power Rangers T Shirts.
Click here for all body styles available for this shirt.
Go, go, Power Rangers! This sublimated Power Rangers tshirt features the Green Ranger uniform. Perfect for casual cosplay, this tee is ideal for any Power Rangers fan. In the original Mighty Morphin Power Rangers television series, Tommy Oliver was one of the original members of the Power Rangers team. Tommy made his first on-screen debut in the episode "Green with Evil", where Rita Repulsa bewitches him to become her servant. If you've been looking for a fun, geeky way to upgrade your tshirt line-up, look towards this seriously cool Power Rangers tee. Whether you were a huge fan of the hit Power Rangers television show, or prefer the more modern versions of the series, this sublimated Green Ranger uniform is a perfect pick.
Note-due to the printing process for Sublimation there can be small imperfections, usually in the form of white marks on folds and at the seams especially on the shoulders and arms. Our vendor does a great job and keeps them to a minimum, but they do occur and are a part of the product. Please consider this before ordering this shirt.
More vibrant color images are the 100% polyester shirts.
Features:
Sublimated t shirt
Front only (with plain white back), front only with black back, and full body prints available.
100% Polyester (recommended for most vibrant colors and sharpest image) or 65% cotton/35% polyester (looks slightly more faded and distressed) available
Officially Licensed
Extremely cool
Check sizing chart for measurements: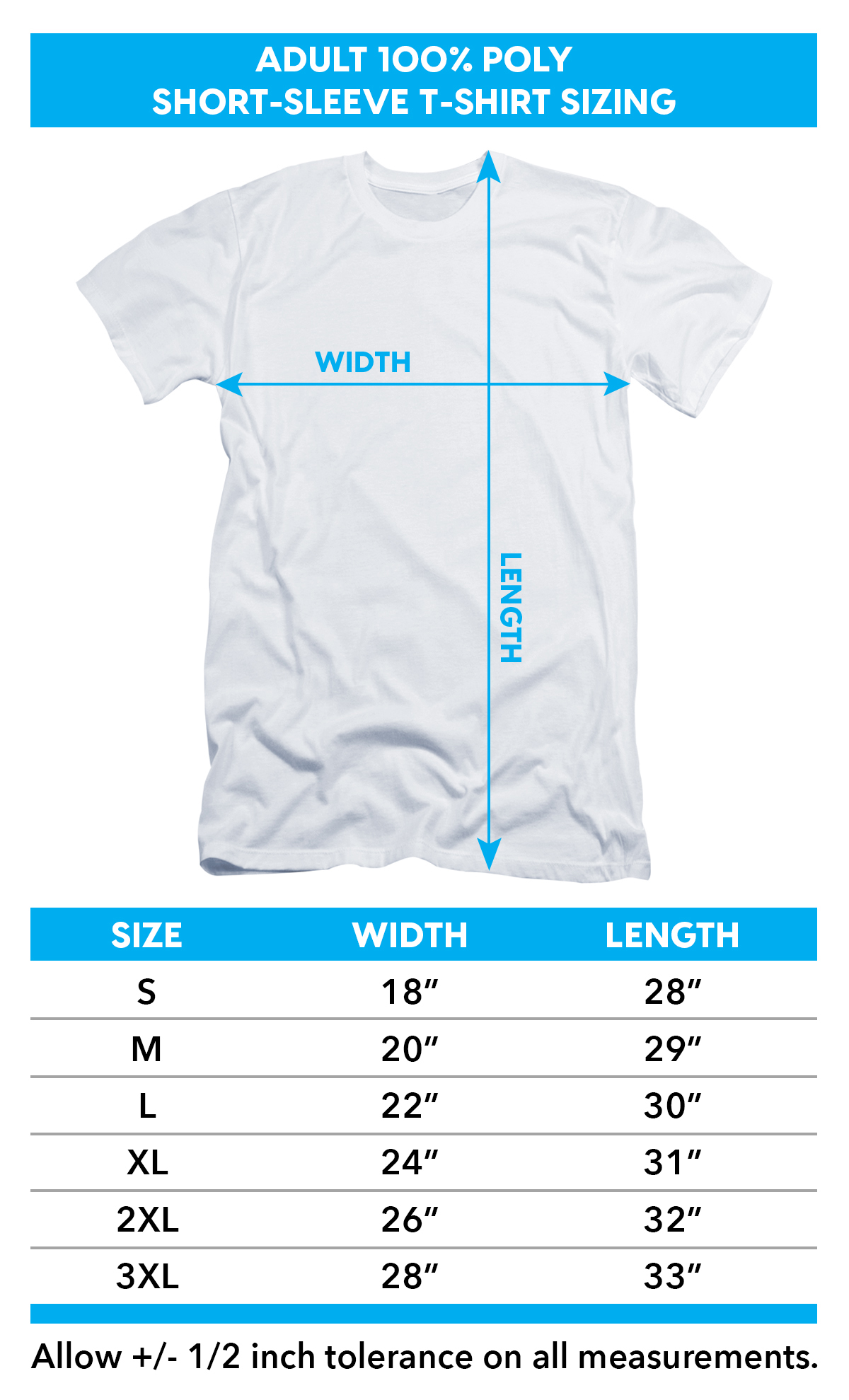 Power Rangers T-Shirt - Sublimated Green Ranger Uniform